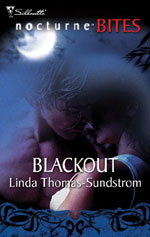 Summary
What could a Dade Country Deputy D.A. and a female cop rising through the ranks have in common when they meet on a deserted side street in Miami, half naked?
Transitions. Humans morphing into darker things.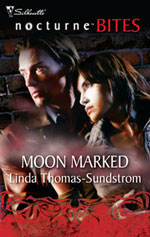 Summary
In the secret war between humans and werewolves, Jonathan Baird and Nikki Reese were natural enemies. Born with the genetic gifts needed to join the secret society of hunters, Nikki had been raised to see all Lycans as her enemy...even if hunting them brought on a powerful craving for sexual release.

Summary
What sort of bait would psychiatrist Jenna James use to gain her former lover's assistance on a really unusual case?
Could the patient in question really be a woman caught in transition - between human and the new shape she might become?